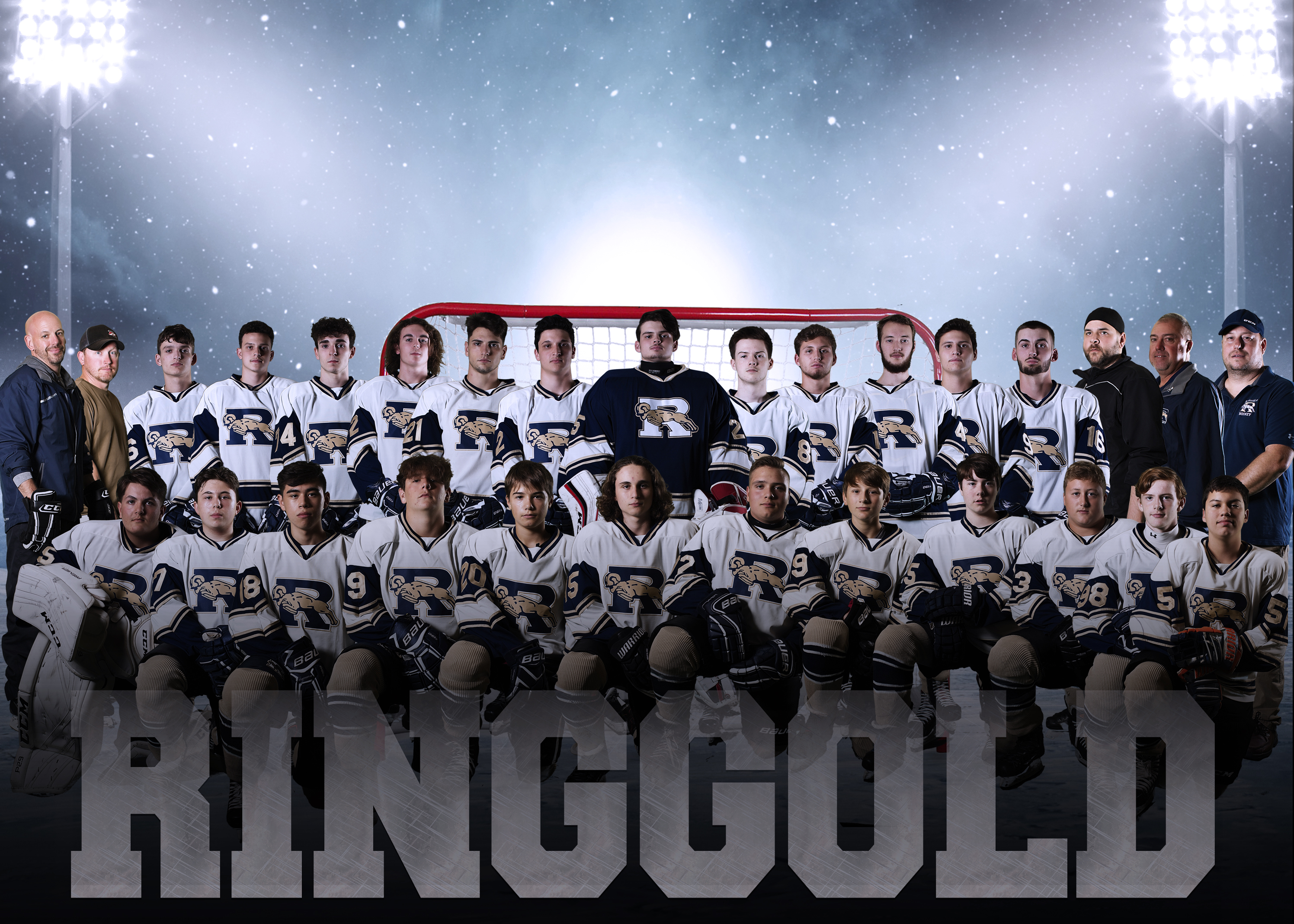 In the 2019-2020 season the Ringgold Varsity Hockey team had a strong overall record of 19-1 and a conference record of 17-1. After taking a 6-5 win against the Elizabeth Forward Indians in the PIHL Semifinals, their championship game was cancelled due to COVID-19.
On the bright side, the team had an amazing season, from complete shutouts, to nail biters. They lost quite a few seniors going into the 2020-2021 season, but they are hopeful to continue with a similar record.
Monday, November 2nd the Rams faced off against the Elizabeth Forward Indians once again. They started the night off strong with the first goal of the night by Nathan Boulanger, who finished the night with 5 total goals.
Freshman, Kenny Cadwallder, scored 2 goals for the Rams in the second period, and finished with a total of 3 goals throughout the night. In the third period, The Rams blew away the Indians with 5 points put on the board, including goals from Boulanger, Cadwallder, Hawk, and Kalinowski. With an end score of 9-3, the Rams pulled a strong win against the Warriors.
The rivals met again when the Ringgold Rams and the Elizabeth Forward Indians went head to head on the ice on the following Monday (11,9). The game started with a goal from the Indians, and was neck and neck until the 3rd period, with the Rams putting up 5 goals.
Scoring for the Rams that night were Kenny Cadwallder(2), Ethan Saylor(2), Nick Nagy(1), Zach Kalinowski(1), Nate Boulanger(1), and Kobi Kirich(1), making the final score 8-2 Rams.
The rest of the season seems to be following this trend of success. Monday, November 16, the Rams faced off against Connellsville at home. With 2 points by Nick Nagy and 1 from Nate Boulanger, the Rams pulled off their 3rd win with a score of 3-1. With a record of 3-0, the Rams seem to be on the right track!
Roll Rams!